中国U19 – العربية السعودية U19 (local team names)
AFC Championship U19, China U19 – Saudi Arabia U19, Tuesday,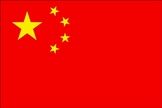 Score, Highlights
Probability of winning
| | | |
| --- | --- | --- |
| China U19 25.04% | Draw 26.39% | Saudi Arabia U19 48.57% |
Short Preview
Saudi Arabia U19 will have a poor advantage in this game.
Recently, the team did not play each other.
Prediction (the most likely outcome according to the bookmakers):
1:2

Watch and Bet China U19 – Saudi Arabia U19 available at: William Hill
Betting Odds
00:00

/

90:00
Watch and bet China U19 – Saudi Arabia U19 live
To place a bet while streaming, go to Live In-Play
Prior to joining bookmaker and funding your account in order to view this event, or any other particular event via the bookmaker live stream, you are strongly advised to check with bookmaker if, depending on your place of residence, it is possible to view this live stream.
If Yours country is restricted by curent bookmaker we will propose You another one suitable for Yours country.
Comments
Last Teams Results
20.10.18

Tajikistan U19 – China U19 –

1:0




11.09.18

Thailand U19 – China U19 –

0:1




17.03.18

China U19 – Perugia Calcio U19 –

0:0




14.03.18

China U19 – Paganese U19 –

1:0




12.03.18

Torino U19 – China U19 –

1:0

20.10.18

Saudi Arabia U19 – Malaysia U19 –

2:1




08.11.17

Saudi Arabia U19 – Yemen U19 –

2:1




06.11.17

Turkmenistan U19 – Saudi Arabia U19 –

0:1




04.11.17

Saudi Arabia U19 – India U19 –

5:0




30.10.16

Japan U19 – Saudi Arabia U19 –

1:0 penalties
AFC Championship U19 Standings
Group A
| | | | | | | | |
| --- | --- | --- | --- | --- | --- | --- | --- |
| | | Pl | W | D | L | | Pts |
| 1 | United Arab Emirates U19 | 2 | 2 | 0 | 0 | 10:2 | 6 |
| 2 | Qatar U19 | 2 | 1 | 0 | 1 | 7:7 | 3 |
| 3 | Indonesia U19 | 2 | 1 | 0 | 1 | 8:7 | 3 |
| 4 | Chinese Taipei U19 | 2 | 0 | 0 | 2 | 2:11 | 0 |
Group B
| | | | | | | | |
| --- | --- | --- | --- | --- | --- | --- | --- |
| | | Pl | W | D | L | | Pts |
| 1 | Japan U19 | 1 | 1 | 0 | 0 | 5:2 | 3 |
| 2 | Iraq U19 | 1 | 0 | 1 | 0 | 3:3 | 1 |
| 3 | Thailand U19 | 1 | 0 | 1 | 0 | 3:3 | 1 |
| 4 | North Korea U19 | 1 | 0 | 0 | 1 | 2:5 | 0 |
Group C
| | | | | | | | |
| --- | --- | --- | --- | --- | --- | --- | --- |
| | | Pl | W | D | L | | Pts |
| 1 | Jordan U19 | 1 | 1 | 0 | 0 | 2:1 | 3 |
| 2 | Australia U19 | 1 | 0 | 1 | 0 | 1:1 | 1 |
| 3 | South Korea U19 | 1 | 0 | 1 | 0 | 1:1 | 1 |
| 4 | Vietnam U19 | 1 | 0 | 0 | 1 | 1:2 | 0 |
Group D
| | | | | | | | |
| --- | --- | --- | --- | --- | --- | --- | --- |
| | | Pl | W | D | L | | Pts |
| 1 | Saudi Arabia U19 | 1 | 1 | 0 | 0 | 2:1 | 3 |
| 2 | Tajikistan U19 | 1 | 1 | 0 | 0 | 1:0 | 3 |
| 3 | Malaysia U19 | 1 | 0 | 0 | 1 | 1:2 | 0 |
| 4 | China U19 | 1 | 0 | 0 | 1 | 0:1 | 0 |