Nations League Volleyball Women, China – Italy, Thursday,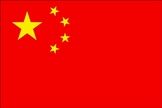 Score, Highlights
Probability of winning
| | |
| --- | --- |
| China 63.48% | Italy 36.52% |
Short Preview
China in the latest game got a series victories and it is in a perfect shape (in the last 5 games wins – 5).
Italy is in super good shape now (in the last 5 games wins – 4).
China will have a poor advantage in this game.
China will have a small advantage in this match.
Last 16 head-to-head matches China won 6 matches, drawn 0 matches, lost 10 matches and goals 29-36.

Prediction (the most likely score):
3:0

Watch and Bet China – Italy available at: Bwin Unibet
Betting Odds
00:00

/

90:00
Watch and bet China – Italy live
To place a bet while streaming, go to Live In-Play
Prior to joining bookmaker and funding your account in order to view this event, or any other particular event via the bookmaker live stream, you are strongly advised to check with bookmaker if, depending on your place of residence, it is possible to view this live stream.
If Yours country is restricted by curent bookmaker we will propose You another one suitable for Yours country.
Last Teams Results
05.06.19

Netherlands W volleyball – China W volleyball –

0:3




04.06.19

China W volleyball – Japan W volleyball –

3:0




30.05.19

China W volleyball – South Korea W volleyball –

3:0




29.05.19

China W volleyball – Belgium W volleyball –

3:0




28.05.19

China W volleyball – Thailand W volleyball –

3:0

05.06.19

Italy W volleyball – Japan W volleyball –

3:0




04.06.19

Netherlands W volleyball – Italy W volleyball –

1:3




30.05.19

Serbia W volleyball – Italy W volleyball –

1:3




29.05.19

USA W volleyball – Italy W volleyball –

3:2




28.05.19

Italy W volleyball – Dominican Republic W volleyball –

3:1
Nations League Volleyball Women Standings
Team
| | | | | | | |
| --- | --- | --- | --- | --- | --- | --- |
| | | Pl | W | L | | Pts |
| 1 | Turkey W | 8 | 7 | 1 | 21:5 | 21 |
| 2 | Italy W | 8 | 7 | 1 | 23:8 | 21 |
| 3 | USA W | 7 | 6 | 1 | 20:8 | 18 |
| 4 | China W | 8 | 6 | 2 | 19:7 | 18 |
| 5 | Poland W | 8 | 6 | 2 | 20:12 | 18 |
| 6 | Brazil W | 8 | 5 | 3 | 20:11 | 16 |
| 7 | Serbia W | 8 | 5 | 3 | 17:12 | 15 |
| 8 | Japan W | 8 | 4 | 4 | 14:14 | 12 |
| 9 | Belgium W | 8 | 4 | 4 | 13:15 | 11 |
| 10 | Dominican Republic W | 8 | 4 | 4 | 16:18 | 10 |
| 11 | Thailand W | 8 | 3 | 5 | 11:17 | 10 |
| 12 | Netherlands W | 8 | 2 | 6 | 11:19 | 7 |
| 13 | Germany W | 7 | 2 | 5 | 7:17 | 5 |
| 14 | South Korea W | 8 | 1 | 7 | 6:21 | 3 |
| 15 | Russia W | 8 | 1 | 7 | 6:22 | 3 |
| 16 | Bulgaria W | 8 | 0 | 8 | 6:24 | 1 |