World League Water Polo Women, China – USA, Friday,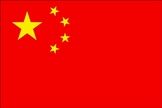 Score, Highlights
Short Preview
Last 9 head-to-head matches China won 0 matches, drawn 0 matches, lost 9 matches and goals 39-113.

Prediction (the most likely score):
5:15
!!!!! Information about video stream is absent for now
There is no available odds for this game now. Please check them on ours partner site: Bwin, Unibet, 1xBet, William Hill
00:00

/

90:00
Watch and bet China – USA live
To place a bet while streaming, go to Live In-Play
Prior to joining bookmaker and funding your account in order to view this event, or any other particular event via the bookmaker live stream, you are strongly advised to check with bookmaker if, depending on your place of residence, it is possible to view this live stream.
If Yours country is restricted by curent bookmaker we will propose You another one suitable for Yours country.
Last Teams Results
06.06.19

China W water polo – Italy W water polo –

7:10




05.06.19

Australia W water polo – China W water polo –

10:8




04.06.19

Netherlands W water polo – China W water polo –

15:7




31.03.19

China W water polo – Canada W water polo –

11:8




30.03.19

China W water polo – Australia W water polo –

8:12

06.06.19

Russia W water polo – USA W water polo –

7:12




05.06.19

USA W water polo – Canada W water polo –

15:4




04.06.19

USA W water polo – Hungary W water polo –

12:9




31.03.19

Australia W water polo – USA W water polo –

12:14




30.03.19

Canada W water polo – USA W water polo –

7:14
World League Water Polo Women Standings
Group A
| | | | | | | | | |
| --- | --- | --- | --- | --- | --- | --- | --- | --- |
| | | Pl | W | WO | LO | L | | Pts |
| 1 | Italy W | 3 | 3 | 0 | 0 | 0 | 29:23 | 9 |
| 2 | Netherlands W | 3 | 2 | 0 | 0 | 1 | 30:22 | 6 |
| 3 | Australia W | 3 | 1 | 0 | 0 | 2 | 26:27 | 3 |
| 4 | China W | 3 | 0 | 0 | 0 | 3 | 22:35 | 0 |
Group B
| | | | | | | | | |
| --- | --- | --- | --- | --- | --- | --- | --- | --- |
| | | Pl | W | WO | LO | L | | Pts |
| 1 | USA W | 3 | 3 | 0 | 0 | 0 | 39:20 | 9 |
| 2 | Russia W | 3 | 1 | 1 | 0 | 1 | 36:36 | 5 |
| 3 | Hungary W | 3 | 1 | 0 | 0 | 2 | 34:40 | 3 |
| 4 | Canada W | 3 | 0 | 0 | 1 | 2 | 33:46 | 1 |